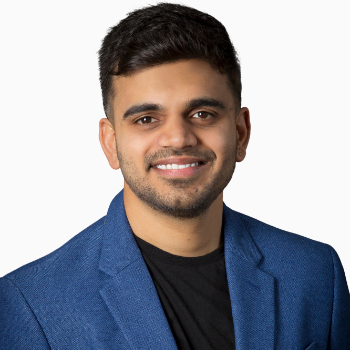 902-989-0000
arunnag@exitmetro.ca
107-100 Venture Run
Dartmouth NS, B3B 0H9
Receive Email Alerts from Me
This is Arun your friendly multilingual Realtor who recently joined EXIT realty Metro. I would like to take this opportunity to introduce myself.
I came to Canada to do my Masters in Dalhousie University a decade back and fell in love with Halifax and made it my home.
I was exploring many avenues to contribute to the community and felt helping people make the most important financial decision of their life i.e., achieving home ownership is the noblest thing. I wanted to help people make the right choice through my skills, knowledge and experience.
I understand the anxiety of the new home buyers as I have walked down that path myself. I have learnt a lot from my experience speaking to various people involved in construction, selling, buying, repairs etc., and developed close relationships with them. I have provided guidance to many of my friends in buying their homes. Having said that Real estate business is not new to me as my family is into it and I have been helping my father run the business since my teens.
From past few years I have gained knowledge of Canadian housing market and continued to hone my skills to help people in need. Be it rental or investment property, a new construction, single and multifamily homes, condominiums and commercial spaces, I am here to help you to achieve your dream of real estate ownership.
Please do not hesitate to drop a quick note at CONTACT US on any questions that you may have regarding Nova Scotia Real Estate market. Looking forward to working with you not just as a REALTOR®, but as a companion in achieving your home ownership dream.
Listing Courtesy of Exit Realty Metro