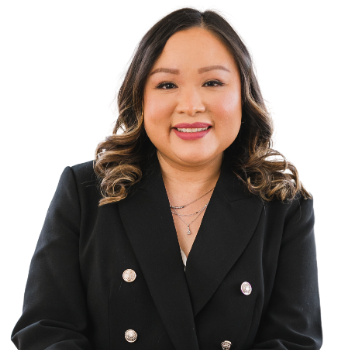 902-412-9528
thuy@exitmetro.ca
107-100 Venture Run
Dartmouth NS, B3B 0H9
Receive Email Alerts from Me
Hi, I'm Thuy (Twee), born in Vietnam and raised in Halifax, Nova Scotia. I graduated from Dalhousie University with a Bachelor of Computer Science and moved to Toronto, Ontario in search of new opportunities. I worked as a Project Manager for an E-Learning company for several years, managing course development projects for online Master courses. During my time there, I have gained invaluable experiences working with clients, providing strong work ethics, effective time management skills, and professional services to meet their needs.
After starting my own family, I made my way back to Halifax and helped run a family nail salon business, taking part in the initial development, maintenance, and management of human resources and bookkeeping. My goal there was to ensure that the business ran smoothly and that exceptional services were provided to all valued clients.
I have always had the passion for the real estate industry, and an ever-increasing love for interior design. Now that my three children have gotten older, I have started my journey as a real estate agent. My priority is to always provide quality service, honest communication, and helpful advice based on the individual needs of my clients. I am meticulous, motivated, very detail-oriented, and I strive to always exceed my clients' expectations.
I'm proud to be a part of the EXIT Realty Metro team; a company with a reputation in the community as a hands-on, people-oriented business. For years, EXIT Realty Metro represented numerous individual and corporate clients in the dynamic, competitive market of Halifax Metro. At EXIT Realty Metro, one person's success is everyone's success.
You can reach me at (902) 412-9528 or thuy@exitmetro.com. Please visit my website for listings and important real estate information: www.thuysellshomes.com. You can also text ThuyInfo to 85377 for my Mobile Business Card for convenient access to my contact information.