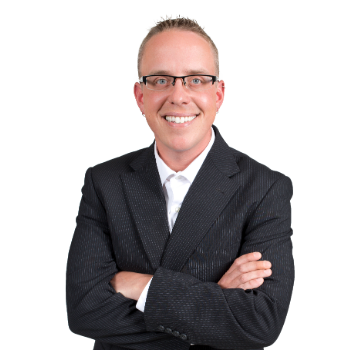 902-229-3811
zarr@exitmetro.ca
107-100 Venture Run
Dartmouth NS, B3B 0H9
Receive Email Alerts from Me
Licensed in 2010, Zarr has over a decade of experience assisting clients with buying and selling homes throughout Nova Scotia. Helping people and going above and beyond for his clients since day 1! Communication is the key to his successful career making sure clients are informed and having many contacts to navigate through the buying / selling process.
In 2020 Zarr was featured in Top Agent magazine and below will show you a little more about why he's a respected REALTOR® and loving father of 2:
'Zarr Livingstone has always found the world of real estate intriguing. He believed that a REALTOR'S® ability to help clients achieve the dream of home ownership, and being a part of what is the largest transaction in most people's lives, was incredibly exciting and powerful, so he decided to get his license and start a career in real estate. He's been in the business for over 10 years now, and currently works as a solo agent serving clients throughout Halifax Regional Municipality, Nova Scotia.
Being fortunate enough to have a large percentage of his business come from referral clients, Zarr credits his communication as the main reason why people love to work with him. "I think the number one reason why clients are keen to refer me, or work with me again, is my level of communication. My phone is on me at all times, and I take pride in responding to my clients as quickly as possible," he says.
Zarr is also a great resource for his clients when they have any questions, such as the cost of upgrading or renovations to a house. Building close relationships with his clients is a great perk of working in real estate for Zarr. "You get extremely close to your client during this process, and vice versa. You see each other all the time. I like to continue the relationship even after the transaction closes, and check in on them to see how they're doing. It's been harder now with COVID, but hopefully we'll be able to have more face-to-face time soon."
Professional photography is a key component of Zarr's marketing strategy. "We do 3D virtual tours, which is crucial in today's market because many buyers are coming out of country, and it allows them to get a great sense of the place without ever stepping foot in it." His efforts pay off as just last year he sold 44 homes. But it's not the numbers that get him excited about work; it's the people. "I'm a people person so getting to meet all the different personalities is highly enjoyable. I like making sure that they're able to understand everything that they're signing off on. I want to make this process as smooth as possible for them."
Outside of work Zarr likes to give back to the community and often donates to various local charities. He also coaches children's basketball with his wife. And he devotes his off time to being around loved ones and spending quality time with his wife and their two kids.
His future business plan is to keep doing exactly what he has been doing without any major changes, and continue helping as many clients as possible. "I absolutely love what I do and I'm very passionate about it. I want to continue building my name and my reputation in this industry, and I plan on being here for a long time.' © Top Agent Magazine
Zarr Livingstone 's Listings
Listing Courtesy of Exit Realty Metro
Listing Courtesy of Exit Realty Metro